Blog Post
Managing Complex Patients: The Care Navigator's Story
Healthmap Care Navigator Margaret "Meg" Silivestru, MSN, RN shares her story about managing a complex patient with chronic pain, behavioral health concerns, and Stage 3 chronic kidney disease (CKD).
For some patients in Healthmap's Kidney Health Management program, their chronic kidney disease (CKD) is just one of many struggles they encounter in their health journey. Comorbidities such as diabetes and hypertension are common for patients with CKD, but some patients also deal with health concerns that aren't necessarily related to their kidneys. Persistent, debilitating conditions such as anxiety, depression, and chronic pain can negatively impact patients' everyday lives, making it exponentially more difficult to effectively manage their CKD. For these individuals, it can be a challenge just to get out of bed in the morning, let alone keep up with doctor appointments, adhere to a strict medication regimen, and maintain a healthy lifestyle. This is where Healthmap's Care Navigation team comes in.
Our Care Navigation team is dedicated to supporting all patients in our program, ensuring they are equipped to manage their CKD, comorbidities, and other health concerns. These registered nurses, social workers, pharmacists, and behavioral health professionals interface directly with patients and their providers to help deliver personalized, holistic care.
Healthmap Care Navigator Margaret "Meg" Silivestru, MSN, RN has seen firsthand how behavioral health concerns and chronic pain can impact a patient's life. In this article, Meg shares her story of a patient that was feeling intense hopelessness and struggling with severe back pain. As a Care Navigator, Meg stepped in to make sure the patient was referred to the appropriate specialists and worked closely with the patient's doctors to address her concerns.
---
Meg's patient, an older woman with Stage 3 CKD, struggled with several comorbidities. Her concerns included peripheral vascular disease, high cholesterol, widespread arthritis, and depression. She was also experiencing chronic, severe back pain, which had resulted from a back injury earlier in the year. The combination of these conditions had taken a toll on her overall health, as well as her outlook on life. "She reported recent weight loss from 127 to 112 pounds, which she attributed to pain and depression," said Meg. "She also reported severe anxiety and depression, and I noticed that she sounded tearful throughout our call."
In addition to her health concerns, Meg's patient felt alone and did not feel comfortable discussing her concerns with others. According to Meg:
"She lived alone, but her daughter came over every few weeks to assist with housework and deliver necessities. However, she felt that her daughter had not been a consistent emotional support, and she was hesitant to communicate her needs or the extent of her behavioral health concerns. Almost all her friends had passed away, and she felt that her daughter was too busy for her."
Working with a patient struggling with behavioral health concerns can be challenging. Meg recommends speaking with the patient to identify their main concerns and then tackling those obstacles together.
"When a patient is at the height of their depression and feeling hopeless about their circumstances, it can be difficult to engage them in productive conversations or effectively motivate them towards positive health behaviors. In situations like these, it is essential to get to the bottom of the patient's needs as quickly as possible. Effectively prioritizing interventions to address the patient's most urgent concerns keeps the call focused and avoids further overwhelming a patient struggling emotionally. After my initial health assessment, I spoke with the patient and explained that it sounded like pain and depression were her biggest issues at the time, which she confirmed. Once we agreed that those concerns needed immediate attention, we were able to work together and focus all our energy in addressing those priorities."
Unfortunately, many CKD patients do not have a strong support system at home to help them manage their health. "There is a need for strong behavioral health support and ongoing assessments for older patients," said Meg. "These patients are generally more hesitant to bring up these concerns with their providers." This was precisely the case for Meg's patient. After assessing the situation, Meg stepped in to make sure these concerns regarding severe pain and depression were addressed.
"She seemed averse to discussing severe pain and depression with her physician and eagerly accepted my offer to do so on her behalf. During the PHQ-9 assessment, she expressed feelings of hopelessness and said she felt that everything would be better if she were not here. I continued to probe to ensure she was not suicidal at this time, as I was ready to call 911 if needed, but she declined and stated that she did not intend to harm herself. When asked if she had notified her provider of these issues, she said she had planned to at her last appointment, but it was canceled, and the next available appointment was three months away. Since she wasn't currently working with a therapist or psychiatrist, I referred her to a Healthmap social worker to help manage her anxiety, depression, and expressions of hopelessness.
"Besides the behavioral health referral, my priority was to coordinate with the patient's care team to ensure her needs were addressed promptly. I contacted her primary care physician's office and stressed the severity and urgency of her behavioral health and pain management needs. After our discussion, the provider reached out to the patient's daughter to schedule an appointment for the following day."
Thanks to Meg's timely intervention, the patient was able to work with her doctor to make sure her needs were met. During that appointment, the patient was prescribed medication for her depression and pain control. Within a week, the patient was already showing signs of improvement.
"When I spoke to the patient the next day, she informed me that her daughter had been contacted by the doctor's office and was taking a more active role in her care. Within a week, the social worker reached out to the patient, who reported that she was doing well, was no longer depressed or anxious, and had been walking 1,000 steps per day since she began feeling better. She had not been feeling as anxious since she started the medication and denied thoughts of self-harm."
Meg's story is just one of many examples in which our Care Navigators have helped to triage and de-escalate a severe patient situation while also working to improve care for patients in our Kidney Health Management program. Not only do Care Navigators help maintain a collaborative partnership between patients, providers, and the Healthmap team, but they also act as a personal coach and advocate for their patients. For Meg, this is an incredibly rewarding task.
"My favorite part about my role as Care Navigator is advocating on behalf of my patients and providing the education and support needed to set them on a path towards better health, both physically and mentally. We have incredible resources available to us in the form of dietitians, social workers, and pharmacists that can lend their support and expertise for nutrition, medication, and behavioral health concerns. As a clinician with a focus on Population Health, I cannot think of a better role to use my credentials and experience than as a Care Navigator at Healthmap. Every day, I see how profoundly social determinants of health impact the lives and health status of our members. Nurses are trained to care for patients holistically, considering every aspect of their physical, spiritual, and emotional health, and I feel I am practicing to the fullest extent of my scope as a nurse in this role. It is a wonderful feeling to explain a complex medical problem in a way that finally makes sense to someone, to help someone who is food insecure find a consistent meal source, to ensure safety for someone in a physical or behavioral health crisis, or to provide housing options for someone who does not feel safe at home. This role is as rewarding as it is challenging, and I look forward to learning and growing as a Care Navigator at Healthmap Solutions."
We Are Passionate about improving care for patients with CKD and ESRD. We Are Healthmap!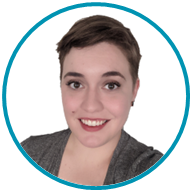 Margaret "Meg" Silivestru, MSN, RN
Meg is a registered nurse with over a decade of experience in oncology, case management, supervisory, and pharmaceutical nursing roles. She lives in Milwaukee, WI, with her husband Tiberius and rescue dog Mabel, and loves being an auntie to her three-year-old niece and three-month-old nephew! She is devoted to the public's access to care and building a culture of health in Milwaukee, Wisconsin, and beyond through telemedicine.
BACK TO NEWS & VIEWS