Blog Post
Enhancing Patient Self-Management Skills: Insights from a Care Navigator
Self-management is an important part of living with any chronic condition. Defined as "the tasks that individuals must undertake to live well with one or more chronic conditions,"1 patient self-management involves staying on track with medications, maintaining a healthy lifestyle, managing emotional health, and taking other actions to meet one's health goals, as directed by a healthcare professional.
As part of a comprehensive approach to chronic kidney disease (CKD) and end-stage renal disease (ESRD) management, Healthmap Solutions (Healthmap) employs a team of clinical experts who help patients build their self-management skills, keeping them actively engaged in their kidney health management journey, and equipping them with the tools they need to achieve better outcomes. Healthmap's Care Navigators are registered nurses who meet with patients regularly to help them overcome barriers to care, follow their treatment plan, and achieve better health outcomes. We turned to one of these experts, Healthmap Care Navigator Raquel Odiete, BSN, RN, CCM, for insights and tips on how to help patients bolster their self-management skills.
Why are self-management skills important for CKD and ESRD patients?
RAQUEL: The more knowledgeable a patient becomes regarding kidney disease, the better prepared they will be to maintain their current state of kidney function. It is important for patients to understand that everyday actions play a role in overall health and by making small positive changes each day, patients are able to improve their quality of life, as well.
At what point should providers start discussing self-management skills with patients?
RAQUEL: My approach is proactive rather than reactive, so I recommend discussing self-management skills during every interaction with patients. This helps patients understand the "why" behind the actions their doctor recommends. At Healthmap, we emphasize the critical importance of following a customized care plan, attending all appointments with providers, completing preventive screenings, and practicing medication adherence. We also stress the need for patients to be the best advocate for their own health. I encourage patients to verbalize concerns, ask questions, and have open discussions about their health while meeting with their doctors.
How can Care Navigators and other healthcare professionals communicate the value of self-management to patients?
RAQUEL: In my role as a Care Navigator, I build a rapport with each of my patients. During our interactions, I learn who they are and what is important to them. When I have an understanding of a person's lifestyle and priorities, I am better equipped to offer insights and guidance. My approach is non-judgmental, and trust is important.
Is it difficult to get the patient's buy-in to work with a Care Navigator and engage in their own healthcare?
RAQUEL: No one wants to feel as though they are being reprimanded for not following "orders." Each patient is unique. I look for the strengths of each patient and begin by acknowledging what they are currently doing right. Then, together we can explore possible areas of improvement. That usually leads to a healthy and productive partnership between the patient and the Healthmap Care Navigator.
How do Care Navigators help build a foundation for successful self-management skills?
RAQUEL: Self-management begins with willingness. Patients must be willing to put forth the effort required to care for themselves. I encourage patients to play an active role in their healthcare, which starts by becoming informed, asking questions, and participating in the Healthmap Care Navigation program to strengthen their knowledge base. In short, we provide patients with guidance, recommendations, resources, and educational material to promote healthcare literacy.
How does a Healthmap Care Navigator determine whether a patient is likely to engage in self-management?
RAQUEL: As a Care Navigator, I build a relationship with each of my patients, and throughout our conversations, I offer education and insights, break down medical terminology, and offer relatable explanations. It's key to assessing their level of understanding along with their ability to manage chronic conditions; then, based on priorities, we work together to establish realistic goals.
Are social determinants of health a factor in self-management?
RAQUEL: Social determinants of health are non-medical factors within a patient's everyday life that impact health outcomes, and they play a primary role in a patient's ability to self-manage. This can include financial constraints, lack of transportation, lack of access to healthy meals, limited or no social support, limited access to care, or unstable housing. Healthmap Care Navigators create a safe space for patients to openly discuss their lives. We identify barriers to care, and we create a plan with attainable goals and regular support check-ins, so our patients never feel that they are doing it alone.
How does the Care Navigator work together with providers to support patient self-management?
RAQUEL: The Care Navigator acts as a liaison between the patient and their healthcare team, contacting provider offices on the patient's behalf to coordinate care and facilitate communication between the patient and their entire healthcare team. We also help patients understand lab results and encourage use of patient portal tools when they are available from a provider's office.
What are some self-management tips for helping to control the main drivers behind kidney disease?
RAQUEL: Diabetes and uncontrolled hypertension are the leading contributors to CKD, which is why they must be closely managed by the patient and the healthcare team. For diabetes, we make sure the patient can monitor glucose levels; we review medications, discuss dietary factors, and assess the patient's level of comfort regarding the management of diabetes. For uncontrolled hypertension, we take a similar approach with education, establishing a blood pressure baseline, and teaching monitoring techniques and tools. For all comorbid conditions, Healthmap Care Navigators work with our patients to set personal self-management goals and ensure that they have the support they need from their entire healthcare team throughout their healthcare journey. Daily habits lead to lasting results; it is a marathon, not a sprint.
How does the Care Navigator monitor the patient's self-management process and progress?
RAQUEL: Based on the information gathered during our initial conversation and the completion of the Personal Health Assessment, the patient and Care Navigator work together to create a care plan and determine the frequency of check-in meetings where we review progress, address barriers, discuss concerns, answer questions, and identify any new issues and opportunities. The care plan is never "one and done," but rather it is a dynamic document that changes with the patient.
What makes the patient's relationship with their Care Navigator so essential to supporting self-management?
RAQUEL: As a Care Navigator, I contribute to a patient's successful self-management by providing the tools and support they need to feel prepared and confident sitting in the driver's seat, and that takes trust and regular contact. The Care Navigator serves as a resource to patients; they have my direct contact number, the voicemail is secure, and we encourage them to reach out with questions, concerns, or changes in health. My priority is to foster a positive relationship with my patients and actively help them achieve their personal healthcare goals. When Healthmap empowers patients through self-management and support, they are more likely to follow the plan of care, leading to better healthcare outcomes and quality of life.
We are thankful to work with Raquel and the rest of the Care Navigators at Healthmap Solutions. We ensure that all patients participating in our program are equipped with strong self-management skills. In addition to registered nurses, our multidisciplinary Care Navigation team also includes behavioral health professionals, social workers, registered dieticians, and a pharmacy team, all of whom are dedicated to supporting our patients' needs. By keeping patients engaged and empowered in their healthcare journey, we become one step closer to better kidney health outcomes.
---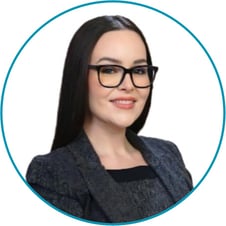 ABOUT RAQUEL ODIETE, BSN, RN, CCM

RAQUEL ODIETE is a registered nurse and certified case manager with 15 years of experience in the medical field. Prior to joining Healthmap, she specialized in women's health, high-risk obstetrics, and labor and delivery. Raquel is currently enrolled in a graduate program pursuing her master's degree in nursing. She has a strong passion for community health, identifying and addressing social determinants of health, and bridging gaps in care. In her spare time, Raquel loves spending time with friends and family, including her two children, as well as cooking, exercising, fishing, reading, and enjoying time at the beach.
Reference Link:
BACK TO NEWS & VIEWS