For over a decade, Accountable Care Organizations (ACOs) have been established to create a solution for meeting clinical and financial expectations for health system delivery and payment reforms. The American Hospital Association1 defines ACOs as "groups of clinicians, hospitals and other health care providers who come together voluntarily to give coordinated high-quality care to a designated group of patients."
How does participating in an ACO benefit health systems, providers, and most importantly, patients? When set up properly, ACOs can:
Provide a framework in which diverse providers can work together to coordinate care
Enable organizations to manage the care of entire patient populations to improve population health outcomes and reduce costs associated with chronic diseases
Reward participants financially for delivering higher-quality, more cost-effective care
Provide the guidance and structure needed to meet regulatory requirements and financial models
These advantages are well worth the effort required to transition to a value-based business model. As a population health management company with a focus on value-based kidney health management, Healthmap Solutions (Healthmap) is well-equipped to help support that transition for health systems and providers. Organizations that partner with Healthmap can take advantage of our end-to-end kidney health management solution and avoid some of the common challenges associated with moving to value-based care, including:
Data and analytics
Provider alignment and care coordination
Financial risk
Patient engagement
Colin Ashby, Vice President of Health System Sales at Healthmap, has over 25 years of experience serving healthcare organizations seeking value-based solutions. In this article, we provide insights from Colin about how Healthmap's Kidney Health Management (KHM) program can support health systems, ACOs, and other at-risk provider groups in their transition to value-based care.
COLIN: "The Centers for Medicare and Medicaid Services [CMS] have identified the highest-risk and most costly populations and has created incentives to get health systems, ACOs, and other at-risk provider groups to successfully manage these populations with the highest level of clinical quality, while also doing so within a defined cost structure. Health systems that are not at the forefront of embracing these new models will be playing catch-up for years to come. And that is really where Healthmap can help."
A CULTURE CHANGE
COLIN: "When it comes to managing chronic kidney disease and end-stage renal disease in a value-based model, for Healthmap it's all about early identification; patient engagement; slowing disease progression; managing planned dialysis starts; optimizing renal replacement therapy; and reducing Emergency Department visits, hospital admissions, and readmissions. These are the key goals of our KHM program, and that's how we help our partners improve care and lower costs.
"However, identifying value-based care opportunities and executing them are really two different things. It is not just about leveraging technology. There is accountability associated with value-based care, so you must make sure you have appropriate staffing and that your people understand that there is going to be a cultural change in the way you deliver care and approach patients.
"Value-based care also requires a different way of thinking from a business perspective. With fee-for-service, there is immediate gratification; you submit your claim and get paid in a short period of time. With value-based care, you're still being paid for performing services, but the real financial reward comes from improving clinical quality outcomes. It's the overall result of whether you're above or below the national benchmark that determines whether the organization receives incentives or penalties."
ADDRESSING THE KEY CHALLENGES
We asked Colin how Healthmap can help address some of the barriers faced by organizations moving to value-based care.
Data and Analytics
Robust analytics are essential for early identification of at-risk patients in order to get ahead of the disease and treatment and measure group performance. ACOs need to capture and analyze population data from multiple sources, including electronic health records, claims data, and patient-reported outcomes.
COLIN: "For organizations that do not already have a system in place to organize and analyze data from various sources, setting up a new system can be a very big area of investment and can put a lot of strain on the ACO. Healthmap has already made the investment through our proprietary population health management platform. Our artificial intelligence, machine learning, and predictive analytics engine has been up and running for over a decade with continuous development along the way. By partnering with Healthmap, an organization can quickly gain access to powerful data-mining capabilities.
"Even if an organization already has a sophisticated data warehouse in place, they still need to find a way to analyze that data effectively and turn it into actionable insights. In addition to digesting complex data, Healthmap also delivers personalized evidence-based and industry-accepted clinical intervention recommendations based on the data we assess. We can also identify care gaps and help our providers close these gaps. Not only does that benefit patients, but there are also opportunities to receive CMS reimbursement for addressing and closing these care gaps."
Provider Alignment and Care Coordination
Today's healthcare is highly fragmented and specialized (see our Issue Brief, "Tearing Down Treatment Silos"2). The challenge for ACOs is to provide a framework in which all providers in a care team can share information and work collaboratively. The first big step is to get providers to buy into the idea of coordinating their individual activities with the other providers on the patient's care team. The next is to provide the necessary communication and clinical management model that will support providers and their patients.
COLIN: "Communication and coordination are built into Healthmap's KHM program. Our staff of Quality Practice Advisors and Provider Relationship Managers work directly in the local market with providers to ensure we are meeting the clinical and financial objectives we've set with our partners. Part of that job involves interfacing with all providers on a care team to offer support and education, share data and information, and identify opportunities to close care gaps. They make sure all providers are on the same page and moving in the right direction."
Financial Risk
In the fee-for-service world, providers get paid for providing services. In value-based care, services must be justified by their actual impact on patient outcomes. This means that care organizations already operating on very thin margins must be willing and able to take on more financial risk.
COLIN: "These are murky waters for most providers. In the very beginning, because this was still very new to people, CMS was willing to take the bulk of the risk through an upside-only financial model. So, if a health system was not hitting CMS's benchmarks, it would not be financially penalized. Since then, CMS has shifted to asking at-risk organizations and providers to assume more and more of the risk, moving toward an upside/downside financial model. But the opportunities to earn incentives are also much greater.
"When we work with our clients, one of the things we do first is establish clinical and financial baselines relative to the organization's current business. We can then work with our partners to set goals and develop a plan for integrating our KHM program that will meet their goals for program predictability and savings sustainability. As we move forward in the partnership, we continuously monitor all program key performance indicators and provide reporting to partners."
Patient Engagement
For any value-based care program to work, patients must be engaged in their treatment. They must understand their condition and comply with their treatment regimen. This can be a big hurdle for providers who already have little time for basic care, let alone patient education and follow-up.
COLIN: "One of the unique things about Healthmap's approach is that we assign a dedicated clinical team to our providers and do a lot of the heavy lifting for them. When a patient is enrolled in the program, the registered nurses on our Care Navigation team start monitoring their adherence to their care plan on a weekly basis. If we see that a patient has not filled their prescriptions, for example, we can contact the provider or, if the provider has given permission, we can contact the patient directly to inform them of that gap and provide alternatives to close it.
"That ability to track patient progress and provide proactive outreach is a very important part of what we can do for our ACOs. It's not just the technological solutions we provide; it's the human capital that we involve in the process when requested by our clients.
"We become an extension of the ACO, to support providers and reduce their administrative responsibilities. And it's a great benefit to patients in the system, knowing that they can call their personal Care Navigator at any time, for help with just about anything."
A PATH FORWARD
While some healthcare organizations have successfully made the shift to value-based care, others remain challenged and are looking for success. In order to successfully make the transition and meet the demand for value-based care, some organizations will need to either invest in their own infrastructure or partner with companies like Healthmap to acquire the necessary skills and capabilities. By partnering with Healthmap, provider organizations immediately gain access to the clinical and operational expertise, service excellence, and technological expertise needed to meet the challenges associated with this transition.
COLIN: "Healthmap is uniquely focused on being a trusted partner to the clients, providers, and members we serve. Our goal has always been to provide clinical quality models that are aligned to an appropriate financial structure so that our clients and their providers are rewarded for participating in our programs and delivering results.
"Our aim is to support our partners' clinical as well as financial success by helping them identify opportunities and risks, and then putting strategies in place that will move the needle in the right direction."
For more about Healthmap Solutions and our Kidney Health Management program, visit www.healthmapsolutions.com. Want to speak directly with Colin Ashby? Contact him at colin.ashby@healthmapsolutions.com, or click here to schedule an introductory meeting.

We Are Leaders in innovative kidney health management. We Are Healthmap!
Text links:
1 https://www.aha.org/accountable-care-organizations-acos/accountable-care-organizations
2 https://news.healthmapsolutions.com/blog/tearing-down-treatment-silos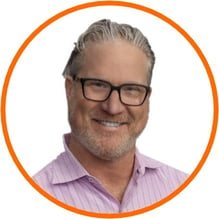 Colin D. Ashby is a skilled sales professional and leader with over 25 years of experience in sales, sales leadership, contract management, and marketing with Fortune 500, mid-size, and start-up organizations. Prior to joining Healthmap Solutions, Colin worked in a variety of sales and leadership roles with a focus on the healthcare industry, selling HIT, HIS, analytics, and HIE solutions. He is passionate about Healthmap's mission to improve care and lower costs for patients with kidney disease, and he is excited to bring the company's services to health systems and ACOs across the nation.
BACK TO NEWS & VIEWS